Childcare
Little Pelicans Childcare
Please call the facility on 1300 850 197 and a staff member will help answer any questions you may have and/or help you with enrolling your child for Little Pelicans Childcare.
A copy of the enrolment form and permission form can be found below. If you do not have a printer at home, a hard copy of these forms can be collected from customer service.
Immunisation history statements must be up to date and a copy attached to your child's enrolment form.
You can get your immunisation history statement straight away using either:
If you can't use Medicare online, your vaccination provider can print your immunisation history statement for you. You can also call the Australian Immunisation Register and ask us to send your immunisation history statement to you. It can take up to 14 days to arrive in the post.
Your child's enrolment form, permission form and immunisation history statement must be received prior your child's first visit.
If your child has allergies, anaphylaxis or asthma, a doctor's certificate or doctor's plan must be presented prior to your child attending.
All new and previously enrolled children are required to submit the above forms prior to their first/returning visit.
Childcare Hours:

Tuesday, Thursday, Friday
9am - 12pm

To book and/or enrol your child,
please call our facility on 1300 850 197.
Childcare at Pelican Park Recreation Centre
Our fully equipped Childcare facility is designed to assist parents and guardians in pursuing their recreational and fitness interests within the facility. Enabling you to utilise one of the many facilities at Pelican Park with peace of mind knowing that your child is being taken care of in a safe, supportive, well equipped environment.
Your children will love coming to visit our friendly, experienced and professional staff at Pelican Park. We will encourage your children to have fun and develop to their full potential with the range of suitable activities and programs offered to your children. Our program offers a balance of education and enjoyment, in an environment where safety is of paramount importance.
Please download and complete an enrolment form, to be processed prior to your child being accepted into our program. Bookings are essential and can be made one week in advance, with payment made on the day of attendance.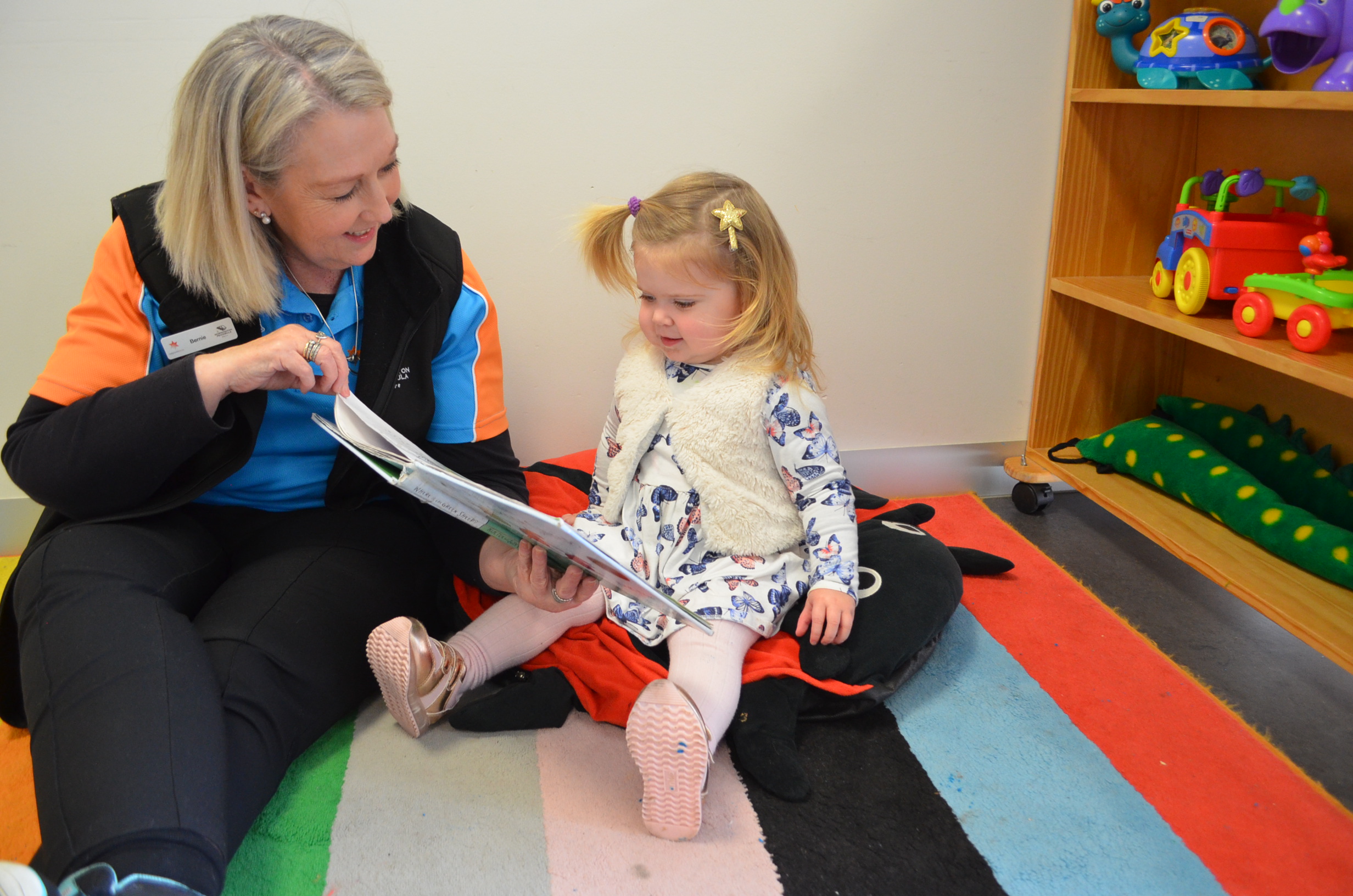 Enrolment Form & Important Documents
Please print & complete the attached forms prior to your child's first day.
Features
Catering for children from 6 weeks old up to school age

All staff have a minimum Certificate III in Children's Services

Occasional Care available

This service is available to both members and non-members.

Registered with the Department of Education and Training
Types of Bookings
Childcare - For children whose parents/guardians are present in the centre.

Occasional Care - For children whose parents/guardians are not present in the centre.
Bookings & Payments
Bookings can be made 1 week in advance, with payment made on the day of attendance.

Bookings can be made on the quarter hour with a minimum of 60 minutes.
Cancellations
There is no cancellation fee when the facility is notified prior to 8am on the day of your booking.

If cancellation is after 8am on the day of your booking or you are a no show, the cancellation fee is 100% of your booking. Bernie Whelan
Child Care Educator Kendra Newport
Child Care Educator